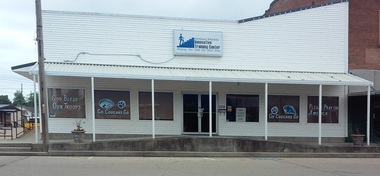 Arkansas Downtown Network
Northeast Arkansas Innovative Training Center (NEAITC)
In the heart of downtown Rector at 324 South Main Street is the Northeast Arkansas Innovative Training Center. (NEAITC) Acquired and remodeled with funds from an earlier grant, this large, versatile building is now available for a number of training activities which have included preparation for GED testing, dance and exercise classes and various vocational classes.
In addition the building houses the offices for Rector Community Development Center which is central to the enhancement of the city and the community. By utilizing public and private resources and funding this office.strives to complete a number of projects that benefit the city of Rector and its residents.
The Director, Christina Boyd, is also working on a grant application with the Tony Hawk Foundation that would be used to build a skatepark for Rector residents.
Currently Offering Adult Education Classes:
No active classes at this time.
Rector Downtown Central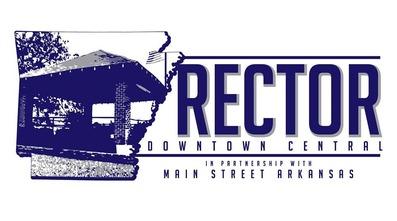 Rector Downtown Central, Inc (Rector's nonprofit corporation) is another part of the Arkansas Downtown Network. It is a program of Main Street Arkansas which offers resources and education to communities for downtown revitalization in a four point approach: organization, design, promotion, and economic restructuring. The Community Development office will be meeting with the assistant directors of the Main Street Arkansas program, in the near future, to get more involved with the program.
Office hours are 9:00 – 2:00 Monday thru Thursday.
If you have questions or suggestions or if you would like to get involved in these projects you may contact Christine Boyd at 870 595-2300 or email her at: rectordevelopment@gmail.com .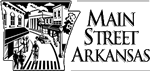 ​We have some fun too.
​Do you want to be part of this dynamic committee? Contact Christine at the number listed above or check the city calendar for our next business meeting. We have a lot of plans and we are looking for more.
---
Donate to Rector Downtown Central
Rector Downtown Central is supported by Amazon Smile. If your log into SmileAmazon.com you can select Rector Downtown Central as your specified charity and a percentage of your purchase will be given to Rector Downtown Central. Easy Peasy.
GoFundMe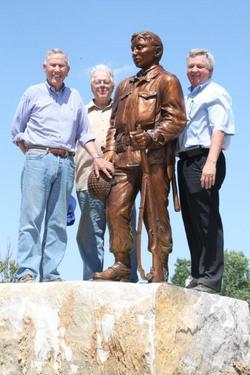 Rector Veterans Memorial Project
One of Rector Downtown Central's projects, a collaborative effort with the Veterans Memorial Park Association is the development and maintenance of the Rector Veterans Memorial Park on Main Street.
The focal point of the Veteran's Memorial is a stunning bronzed statue of a World War II soldier, appropriately titled "Honor." It now stands proudly atop a native Arkansas boulder surrounded by landscaping and flags representing every branch of United States Armed Forces .
Rector Veterans Memorial Park co-chairman Major General, US Army (ret.) George Barker (left) and Glenn Leach, Chief of Police, Rector (right) join National Sculptors' Guild national director John Kinkade alongside a bronzed statue of a World War II soldier the centerpiece of the park, during construction on Main Street. (TD photo/Nancy Kemp)
For more information go to the Veterans Memorial Park page on this website. /veterans-memorial-park.html