Rector Public Library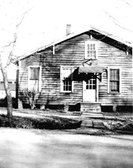 The Rector Public Library, which dates back to 1935, is housed at 121 W. 4th Street.
The library features an extensive collection of current reading materials, as well as many treasured classics in adult and childrens' literature. The library also maintains an extensive movie collection.
In 1934, Mrs. O.A. Lynch, who was president of the Woman's Club of Rector, developed the idea for a public library. In December of that year, a committee was appointed to plan for book collections. Members were Mrs. Gertrude Parrish, chairman, Mrs. O.L. Dalton, Mrs. C.T. Henry and Mrs. Avis Seely. The committee members went door-to-door, resulting in 250 books being donated.
The first library was located in the Legion Hut. Lawrence Elsass, who represented the legion, offered a room in the building. The first librarian was Mrs. John H. Hinemon, and the library officially opened with a formal tea on Feb. 1, 1935.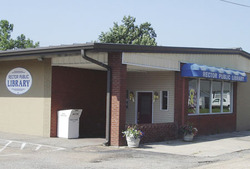 The need for additional space for the Rector library was reflected in the July 31, 1944, board minutes. At this time the city council offered to the library board the old commissary building on North Main Street. It was inspected and found it could be made usable with repairs and new decorations amounting to the sum of $160 as estimated by Mr. J.N. Ladyman. That year the library moved into the commissary. The event was celebrated with an open house held on Sept. 26, 1944. At that time, Mrs. Randleman was acting librarian.
The library moved to its current location, the former IGA supermarket building, on West Fourth in 1997. The Historical Room was dedicated in honor of Mrs. Randleman the same year. It now contains many historical items and photographs pertaining to Rector's history as well as housing several genealogical reference materials.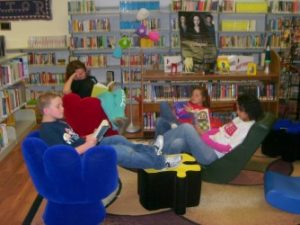 Rector is a part of a regional network of libraries, including Piggott, Corning, Greene County and Randolph County. Through this program called Inter-library Loan, visitors have a greater access to a wealth of materials for readers of all ages.
The library maintains computers for the public use. Where they can check their email, fill out their resumes, complete job searches and applications, take on-line tests, access the social media networks an do all kinds of research. The library also has a computer just for their little patrons wanting to play games.
The Rector Public Library is well-known for its out-standing approach to younger readers. There is a childrens's reading room designed especially with them in mind. They offer many programs and events year-round to help introduce local children to the magic of the written word. The Summer Reading Program is a particular favorite with may children and parents, as numerous performers and guests provide a fun and educational family atmosphere. The childrens' librarian, Virginia Shipley, also makes a visit to the area preschools to a small program for the little ones every other week.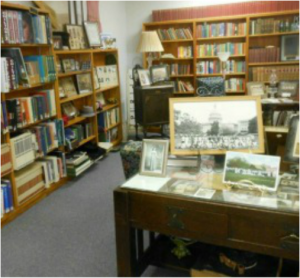 Visitors are also encouraged to visit the Historical Room, dedicated to the memory of longtime librarian Lillian Randelman. This room offers visitors a glimpse into the past of Rector. This room also serves as the genealogy room, which houses old newspapers, school annuals, photographs, family histories, cemetery records, census records, and microfilm.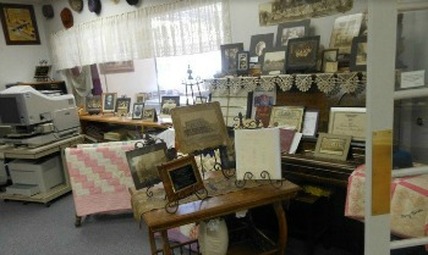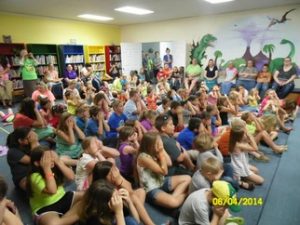 The library also has a webpage www.mylibrarynow.org where you can access your account from home or your mobile phone. You will be able see your items out, the due date, fines owed and your reserves. From this website you can also download E-Books, magazines and free music. The library Card Catalog is also available from this page.
Librarians throughout the years, according to Library history: Mrs. John H. Hinemon, 1935, and 1945-1948, Mrs. Evelyn Horton, 1936, Mrs. Pearl Baker, 1939, Mrs. Florence Holifield, 1943, and Mrs. Evert Randleman, 1944-1990, and Geraldine Wagster, 1991-2002.
Director Deana Mills and her staff, Brenda Shelton, Virginia Shipley and Pam Schultz work throughout the year to make the Rector Public Library a highlight of the small community. Volunteers like Barbara McKeel also work hard in this endeavor.
For a more detailed look at the library please visit– http://www.mylibrarynow.org/rector/
The 2015 Summer Reading Program kicked off with more than 100 participants coming to watch Tommy Terrific's Wacky Magic Show. After all, who doesn't like magic. Three other programs are scheduled for June as the Library salutes our Hometown Heroes.