Area Health Care
The Rector community is fortunate to have solid medical and dental care through a medical clinics a dental clinic, a chiropractic office, a 70-bed nursing home facility and a hometown pharmacy. We have two hospitals and an urgent care center within a 21 mile radius and we are 45 miles from Jonesboro, home to St. Bernards Medical Center and NEA Baptist Memorial, Health South Rehabilitation and Outpatient Surgery Center.
---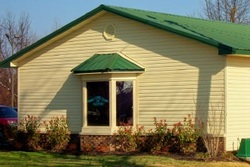 Piggott Community Hospital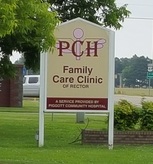 Family Care Clinic
The Family Care Clinic is located on Hwy. 49 across from the Rector Community Center.   Phone: 870-595-3596,
---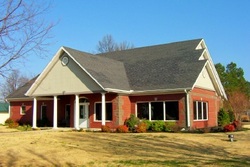 Bryan Blackshare, D.D.S. 
 Daniel Blackshare, D.D.S
With the latest technology and a highly-skilled, compassionate staff, Dr. Bryan Blackshare has made it possible for area residents to receive the most up-to-date dental care and be able to stay close to home. Dr. Blackshare has been servicing Rector and the surrounding area for 21 years. The office has two full-time dental hygienists who do regular cleanings as well as deep periodontal cleanings. Dr. Blackshare and his staff offer a variety of dental services including crowns, bridgework, partials, dentures and implant placement for crowns or to support dentures. The office also offers "Zoom II Bleaching" — the latest technology in whitening teeth. The state of the art office is located at 737 East Ninth Street (Highway 49) directly across from the Rector Community Center. The office can be reached by calling (870) 595-3463. Dr. Blackshare and his staff are committed to providing the best dental care possible to their patients.
---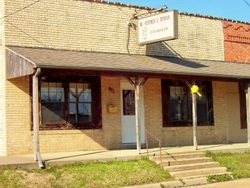 Stephen Duncan, E DC PA
Dr. Stephen E. Duncan has operated a full-service chiropractic clinic in Rector since April 1977. Certifed in acupuncture, he is a graduate of Palmer Chiropractic College. The office is located at 118 West Fourth Street in Rector. Hours are 8:30 a.m. to 6 p.m., closed for lunch from noon to 1:30. The office is closed on Thursdays and Saturdays. The telephone number is 870-595-3538.
---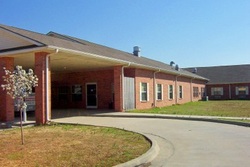 Evergreen Healthcare
Located on Highway 119 near the Rector Community Center, the facility was built in 2000 and opened in January 2001. The Evergreen Health and Rehabilitation Center of Petaluma is managed by EHC Management. . The 70-bed facility offers physical, occupational and speech therapy. Medicare, Medicaid, private-pay and long-term care insurance are accepted. The facility, which currently has 83 employees, has daily activities and takes trips as often as possible.
​870-595-1040. For more information click here: /evergreen-2.html .
---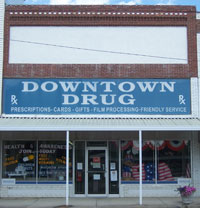 DownTown Drug
DownTown Drug, an anchor business on Main Street for many years, has relocated in order to offer more convenience to customers.. Owned and operated by local pharmacist Keith Hill. DownTown Drug provides quality care for those in town who need prescription medicine. The pharmacy located at 316 9th Street (Hwy 49), is open 9:00- 5:30 Monday thru Friday. DownTown Drug provides prescription delivery to those who are home bound. The store number is 870-595-3532. See their website for more information: https://rectordowntowndrug.com/
---
---
Nearby Hospitals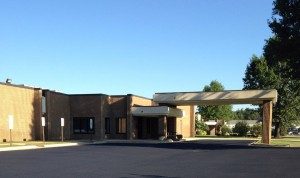 Piggott Community Hospital
1206 Gordon Duckworth Drive
Piggott, AR 722454
870 598-3881
http://www.pch-health.com
The Piggott Community Hospital, 15 miles north of Rector, provides medical care, emergency services and a wound clinic.
---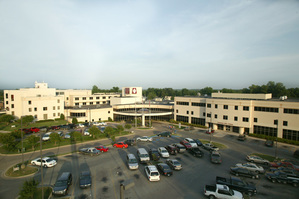 Arkansas Methodist Medical Center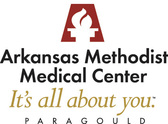 900 West Kingshighway
Paragould, AR 72450
870 239-7000
http://www.myammc.org
The Arkansas Methodist Medical Hospital is 21 miles south of Rector and offers a full spectrum of medical services including Breast Care/Diagnostic Center, Cardiac Rehab, Cardiopulmonary, Critical Care, Diabetes Care, Emergency/Trauma, Home Health, Imaging, Inpatient Rehab, Inpatient/Outpatient Surgery, Maternity Services, Physical Therapy/Sports Medicine, Sleep Medicine, Stroke Treatment, Wellness Center, and Wound Healing. AMMC has been serving the community since 1949.